President's Message
Welcome and thank you for visiting our website which is designed to provide information on our chapter activities and events. I have the honor of serving as the 25th president of Alpha Kappa Alpha Sorority, Inc. Epsilon Omega Omega Chapter. On behalf of the devoted officers and members of our chapter, it is a pleasure to greet you. Our exemplary chapter, chartered in Macon, GA in 1952, has proudly served the Middle Georgia community for 70 years through service and scholarship. Annually, Epsilon Omega Omega awards more than $10,000 in academic scholarships and community service to those who reside in Bibb, Jones, and Baldwin Counties.
Alpha Kappa Alpha Sorority, Inc., the first Greek letter organization for college educated Black women, was founded on the campus of Howard University in 1908. As a chapter we are committed to the mission of Service to All Mankind. We will continue to hold the torch high, creating paths that lead to improving lives in our local communities.
We continue to implement programs of service which impact the community; while also focusing on the international targets. Epsilon Omega Omega is excited and proud to support and execute program initiatives which enrich the quality of life for the community, promote empowerment, and addresses problems for the betterment of all mankind. Your support and engagement through the years has assisted in making this possible. We hope that we can continue to count on your support and participation at one of our many programs we sponsor within the community.
In service and in love,
Tanya G. Allen
Epsilon Omega Omega President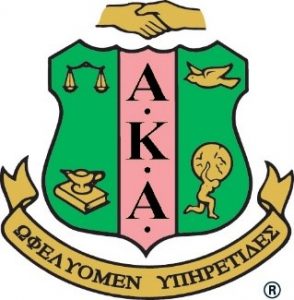 It was with the hopes, sweat, and tears along with the dreams and prayers of eleven young ladies, that they could establish a chapter in Macon, GA.
Read more…
The 2022-2026 International Program theme is Soaring to Greater Heights of Service and Sisterhood. The International Program includes six initiatives. These initiatives are designed to improve the lives of those we serve. We will work collaboratively to maximize our outreach on progressive endeavors and consistently produce leaders who will advance our credo of service..
Learn more…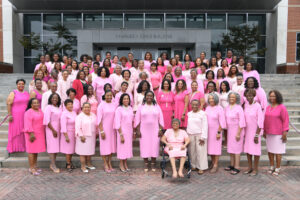 Stay connected! Visit our chapter news section to stay informed about upcoming chapter news and events.
Continue…